Throw The Perfect Kids Party!
Looking to throw a memorable and fun kids party? Consider Kids Town 2! We can help you throw a magical party, one your child will cherish forever!

Our convenient Stratford Square Mall location is easy to find with plenty of parking.
We offer a variety of kids party options including food services, entertainment, and access to our indoor playground activities. From our bounce houses to our various play stations, toys, games, and more your guests and your child will have a blast!
We can help you plan the perfect party for your child and your budget. Our base prices are listed below. Have something special in mind for your kids party? Call us to discuss it!
All private and semi-private parties are 2 hours long and include: juice box or water bottle for kids, all tableware, unlimited coffee and accessories, basic decoration and music, refrigerator and microwave, set up and clean up. One complimentary ride for the birthday child on Kids Bumper Cars.
Customers are allowed to bring their own food.
Mini Party / 5 Kids & 5 Adults               $150
10 Kids & 10 Adults                              $250
Weekend Fee                                         $75
Non-refundable Deposit                        $200
Extra Child $18
Extra Adult $13
Bubble Show $50
1/2 hour Character and 1/2 balloons twist
or face paint: $250
Face painting for 1 hour $200
Customer hired character/
performer or decorator: $40
Extra hour $200
Balloon Drop $80
* All party guests will get a $2.00 discount during party time for any Bumper Car ride.3d
10 Kids & 10 Adults                           $400
15 Kids & 15 Adults                           $450
20 Kids & 20 Adults                           $500
Non-refundable Deposit                    $250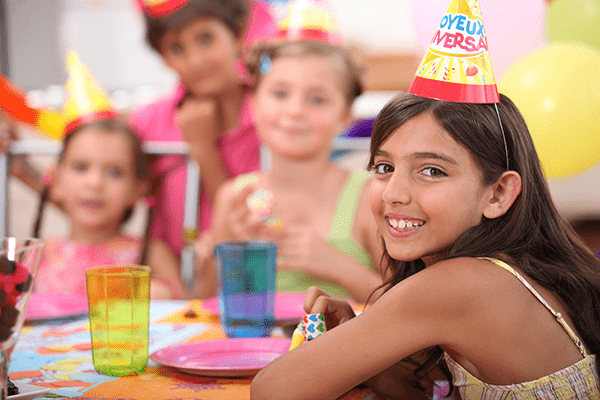 For party reservations and more information
call (630) 980-3000.
Or email us at info@kidstownplayandparty.com
You may also visit us at Stratford Square Mall in Bloomingdale, Illinois to discuss your party plans