Welcome to Our World of Fun!
Two Convenient Mall Locations
Indoor Playground and Amusement Center, Bumper Car Courts, Bouncy Houses, and The Perfect Place for a Kids Birthday Party!
2116 Fox Valley Center D1B,
Aurora, IL 60504
Tel: (630) 907-7700
Hours:
Monday – Thursday : 11 am – 7 pm
Friday – Saturday: 10 am – 9 pm
Sunday: 12 pm – 6 pm
212 Stratford Drive
Bloomingdale, IL 60108
Tel: (630) 980-3000
Hours:
Monday – Saturday: 12 pm – 7:00 pm
Sunday: 12 pm – 6 pm

Kids Play Time & Activities
Exciting & Stimulating Play Time
Our indoor playgrounds offer the ultimate indoor fun with a variety of activities designed to captivate your child's imagination! From dress-up, games, riding toys, and more, our all-weather playgrounds are sure to get your child smiling!
Give the kids a fun play break before or after your shopping. Our indoor playgrounds are safe and fun.
We do have some safety rules and require you to sign a waiver prior to admission. Please click the button below to read and sign our waiver.
Kids Birthday Party Options
Affordable & Fun Parties for Kids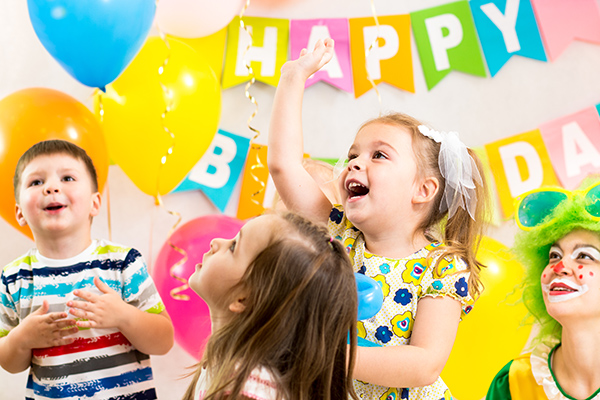 We offer fun, affordable hassle-free kids birthday party celebrations in both of our mall locations.
Each party can be customized to your party preferences with a variety of options to choose from.


A Great Place for a Party!

Let Us Help You Plan the Perfect Party!
We offer private and semi-private parties at Kids Town and Kids Town 2 including kids birthday parties for kids of all ages. We can also host baby showers, gender reveal parties and more. Click the button below to get more information.
There's Something Fun For Everyone!
We have provided some frequently asked questions below. If you don't find the answer you are looking for, scroll down to find contact numbers for both mall locations.
We follow all current CDC guidelines for Covid19. Our facilities, including all toys, rides, and hard surfaces are thoroughly disinfected daily. We also offer complimentary hand sanitizer at the front desk and throughout our indoor playground.
Yes. We require a qualified guardian to be onsite monitoring your child at all times. Kids Town & Kids Town 2 are not daycare alternatives. Our facilities provide a place for kids to have fun, make friends, get exercise, and stimulate their imaginations.

Further, a guardian/parental waiver is required prior to admission. This waiver details our rules and regulations. You can click here to read and or sign the waiver.
Kids Town in Aurora – activities suitable from 6 months to any age for our big bumpers cars.

At Kids Town 2 in Bloomingdale  – activities suitable for ages 6 months to 7 years old, with some elements suitable up to 10 years old.
Have More Questions? Give Us a Call! 
Call Kids Town – Fox Valley Mall
630-907-7700
Call Kids Town Stratford Square
630-980-3000
What Our Customers Are Saying
Great place for kids to play and run around! Nice and open so parents can sit in one spot and see their children the entire time!
We love this playground so much! Great place to get some energy out for my two boys (1 and 5). Room to run around and play with a variety of toys. Safe and clean, and a fun place to go for a few hours. So glad they are open!
I took my 15 month old there today and she LOVED IT! She was really into the roller coaster, train, and bouncy house. The fee is very reasonable for an hour. She had a great time and definitely needed a nap after! The place was also very clean with hand sanitizer at every corner. Highly recommend!
Kids town is always an easy place to take my kids. It is on the smaller side so it is easy to watch them. They love the tube slide, dress up clothes, kids roller coasters, and train room. The staff is always super friendly and they always do bubble time when we come, which my kids also love.
Come Visit Our Magical Playgrounds or Plan The Perfect Birthday Party For Your Child!